Recruitment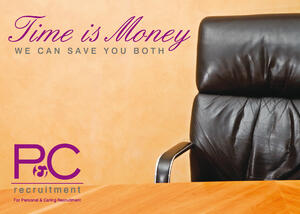 Management Inspirations Limited provides two levels of recruitment consultancy.
The first is through P&C Recruitment, for all positions in all organisations, using advertising, database and standard selection procedures. Rates from 7.5%+vat of starting salary. Please see P&C Recruitment for more details.
The second is through Phillips & Carpenter, specifically for senior management, by search and headhunting. Please see Phillips & Carpenter for more details.
Terms & Conditions
Recruitment Fees:
Appointment Fees, for each or any recommended candidate (all subject to vat at the current rate) are calculated as a percentage of the first year's gross annual salary including guaranteed bonuses. In each case the provision of a car is valued at an additional salary of £4,000 or the client's cash alternative, whichever is the greater.
Advertised Assignment:
Fee on appointment of each or any recommended candidate 15% (7.5% for the next 6 months)
This covers the preparation of job specification, drafting of advertisement, screening applications, submission of shortlist, interviewing and assessing candidates.
Database Search:
Fee on appointment of any candidate from our database 12% (7.5% for the next 6 months)
Search Assignment:
Fee by negotiation
Advertising Costs:
A separate invoice will be raised for the full advertising cost recharged at the time of placing the advertisement(s), payable on receipt whether or not an appointment is made.
Retainer Fee:
When P&C Recruitment is instructed for a recruitment assignment, a Retainer Fee of £500 +vat is invoiced immediately and payable on receipt. Although non-refundable, this fee will be deducted off the final Appointment Fee once an offer has been accepted.
Minimum Fee:
The minimum appointment fee for any recruitment assignment (after deduction of advertising costs stated above) is £750 +vat.
Conditions of Operating:
P&C Recruitment will take up references, if requested by the client. Whilst all reasonable steps are taken to verify candidate's primary qualifications, these are not guaranteed.
Please note that any candidate introduced or CV provided by us which subsequently results in the candidate being appointed by you or your business, whether as permanent, temporary, full-time, part-time, self-employed or freelance/sub-contractor will result in a full fee being charged.
Replacement Policy:
Fees are not repayable but should a candidate appointed from an advertised or search assignment leave for any reason within three months of joining, P&C Recruitment will undertake the assignment again, without further fee (apart from advertising costs if required).
Additional Costs and Payment Terms:
An additional invoice will be raised for candidates' expenses and consultant's expenses for journeys exceeding 50 miles.
Advertising costs are payable strictly on receipt of invoice. All other invoices are payable strictly within 14 days and no later than the start date of the new employee.